SMART EXPRESSIONS is an independent full-service Public Relations, Communication and Crisis Management Consulting firm based in Houston, Texas. We?help individuals, growing businesses and organizations enhance visibility in the marketplace, market and protect brand position.?Contact us today. 713-834-4138.
We offer BRANDING, Creative web design with Search Engines Optimization, Online marketing, One-on-one coaching, Onsite workshops and Public Seminar-Training here in Houston, TX. Click here for more information on our services.
Let's talk to you about your current challenges.?Contact us today. Call?713-834-4138?or e-mail esmart@smart-expressions.com
MR. EMMANUEL A. SMART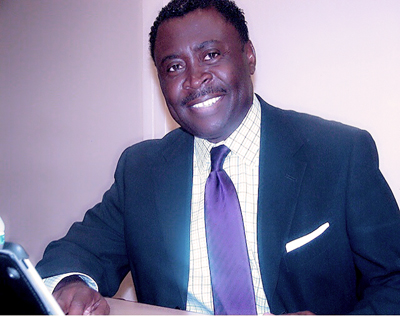 Mr. Emmanuel A. Smart is Strategic PR Consultant, President and founder of SMART EXPRESSIONS and Houston Pubic Relations Training Institute, Houston, Texas.
A professional trainer and speaker, Mr. Smart specializes in building, managing, and marketing individuals' and organizations' brand reputation. His expertise include Brand and image Management, Social Media Marketing, Crisis Management, Diversity and Sensitivity.
During his career in PR, Emmanuel Smart has established himself as a renowned image and crisis communications consultant, providing confidential image and reputation management for individuals. He is founder and Lead Professional Trainer at the Houston Public Relations Training Institute dedicated to advancing PR and Communication skills of those who communicate on behalf of their organizations. Public Relations professional, Corporate Communication, Public Affairs, Customer Service, Sales, Marketing, Company Spokespersons, and the boss.
Proud member of the Houston Chapters of the International Association of Business Communicators and Public Relations Society of America Society, Mr. Smart started working in PR in 1999, quickly building valuable experience and expertise on television in reputation and crisis management; experience that has served him in his independent practice these many years.
Smart received his Master of Science degree in Communication Management with Certification in Strategic Public Relations and Integrated Communication from Towson University, Towson, Maryland. He earned his bachelor?s degree in Accounting and Business Administration from Shaw University, Raleigh, North Carolina.
Emmanuel Smart now lives in Houston, TX with his family; and conducts in-person monthly PR seminar. PR Seminar . Houston, TX.
He can be reached by e-mail: esmart@smart-expressions.com, by phone: +1-713-834-4138 and on various Social Media: